Yorkville IL AC Installation | Trusted Cooling System Replacements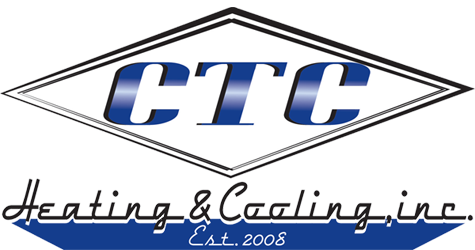 The summer heat can be intolerable without a proper cooling system in place. When you depend on your trusty AC to battle the hot and steamy weather, it must work as efficiently as possible so that you are never left feeling uncomfortable. When your air conditioner is working efficiently, you can enjoy cool comfort all day. But what happens when it doesn't? If the system isn't properly maintained or tuned up for a season change, there could be serious problems.
It's always hard to say goodbye when an old system no longer works, but some undeniable signals are telling you it's time. If your AC is not working correctly, there will be many headaches on the way towards solving this problem. So how do you know if your AC system needs to be replaced? It's not always effortless deciding whether or not it's time for an upgrade, but there are some clear signs.
Let us help.
Here are six telltale indications that your cooling system should be replaced:
1. Your unit is more than ten years old.
2. Repairs are required on a regular basis.
3. You notice hot and chilly areas throughout your house.
4. You're seeing higher-than-usual energy expenditures.
5. Your cooling system still employs R22 refrigerant (which is being phased out).
Air Conditioner Installs and Replacements You Can Trust
Our team of expert technical personnel will respond promptly to any AC replacement and installation of new AC units in your home. We also provide preventative maintenance services you can trust to keep your cooling system and reduce the chances of costly breakdowns all year.
There are many great advantages to get from replacing an old absolute cooling system to make it a good investment for your home. Our team of experts will fine-tune your system to be efficient and economical to help reduce overall energy use to save you money.
No job is too small or too big for our highly trained technicians when it comes to AC unit installation and cooling system replacement. We are the best AC services provider in your area with the expertise to make your home cozy and your life so much easier.
Do not get caught with a broken AC unit. Give us a call to provide you with the best solution that will suit your budget.
Need Your Air Conditioning Installed or Replaced? Call Our Team!
We don't just stop at fixing problems; we make sure your home is running smoothly and efficiently. With AC installation, maintenance, or emergency services, our team will have you feeling cool again in no time. Give our proficient experts a call today, and we can have you feeling like royalty again in no time!