Air Quality Testing Millington IL | Reliable IAQ Systems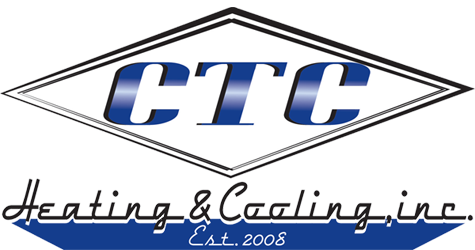 Air testing and purification processes are essential for maintaining a healthy home environment. By bringing in outside air for analysis, you can make sure that the quality is on point before exposing yourself or your loved ones to potential health risks from poor indoor conditions. We understand that the quality of your home's air can significantly impact you, along with minimizing environmental health concerns for family members.
There is a big chance that your home could be filled with potential pollutants like pet dander, mildew, and mold. If left unchecked, these can cause significant health issues, which need to be addressed immediately. That is why our team provides high-quality testing and purification processes to ensure optimal living conditions in all homes.
We care about your home, and that's why we have expanded to offer a variety of purification options. There are many ways to improve your living space quality with HVAC services from us. We've worked hard for years on testing different types of air cleaners to keep things running smoothly and ensure everyone in the house feels their best.
Top-Rated Indoor Air Quality Testers Near You
Indoor environments can be a source of many harmful pollutants, which is why it's essential to know that you're hiring highly qualified individuals from our firm who will maintain the air quality in your household. Our skilled professionals use advanced testing techniques and equipment so that they can detect any potential problems before anything happens.
Air quality should always be a crucial priority for any family. You may think that you know everything about your home, but there could still potentially be toxic elements lurking in the air we breathe every day, which will affect our health and well-being if not taken care of properly. Luckily, hiring an inspection professional lies not only in the fact they are well trained and know precisely what areas or toxins your home could potentially be at risk for. But also because many highly toxic elements can go unnoticed with just a simple home testing kit.
You can't put a cost on the safety and well-being of your family members, which is why it's crucial to have an experienced professional inspect any potential contaminants before they turn into real problems. Having an experienced professional examine the home will help you get a clear estimate on what needs fixing, how much it will cost, and give advice about which repairs are best suited for your situation.
Need Your Indoor Home Air Quality Tested and Improved? Call Today!
We're here to help you create a healthier and safer home for your loved ones. We'll check the air quality in every corner, offer options on how we can make it better, tell which devices may be harmful if they exist at all. We offer customized solutions to make sure you're not only ambient but also comfortable with the most thorough inspection available so we can find any problems before they become severe issues down the line.
We will conduct an in-depth inspection to find the most effective solution for your needs with our team of experts. Contact us today!