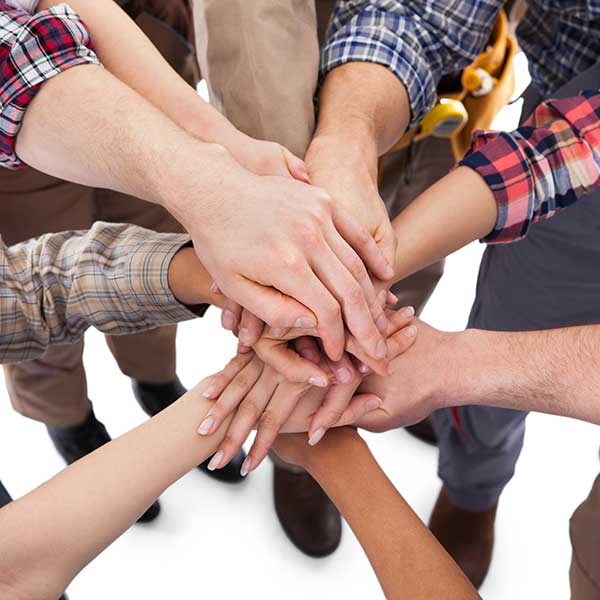 The technicians and staff at CTC Heating and Cooling are a dedicated group of individuals, working together as a team to ensure quality work and customer satisfaction.
Josh
Owner
As the sole technician, salesman, installation crew, parts runner, proposal creator, and system designer, it's clear I wear many hats. Just ask my wife: I leave hats all over the house. It's difficult doing it all, but this is the way I like it. I have high standards, and I am passionate about providing outstanding quality, so without a crew to supervise, I can provide a fantastic experience for my customers at every call. I have worked hard to nurture a reputation for honesty, integrity, and dependability. Those qualities are getting harder to find, and I have found that my customers rest easy knowing that when they call my company, I am the one that is dispatched to their home, as opposed to a new technician every year.
Aside from my work, my biggest passion is my family. I met my wife, Laura, at church more than 20 years ago. We've been together ever since, and we have a daughter, Rylee, a son, Trevor, and an overly rambunctious mutt, Clyde. We all love being outside together and enjoying nature, which is a good thing since I eat, sleep, and breathe fishing. Especially crappie and bass fishing. (I can sometimes be persuaded into sharing my secret spots). We are a musical/artistic family. I play guitar and write music, my wife sings, and both kids love to sing and act. Our faith drives everything we do, and I do my best to honor God with this work He has given me to do.
Laura
I am the one answering the phones between volleyball games, play practices, homework, and endless Mom-taxi trips. I also manage the office and Josh's schedule. The best part of my job is hearing our customers rave about how great Josh is. I am so proud of the man he is, and the company he has built. No one works harder than him, and no one cares about his customers more. This man sweats the small stuff, because he cares so much about doing the best he possibly can. His work can seem endless at times, but he still manages to put his family first. That's why I am happy to do my job, which is basically anything I can to make his job easier. We are a good team.
When I am not on the job, I am busy being Mom and running the household. Our kids are awesome and fun. I love the age they are at, currently 13 and 10. They are busy with school, volleyball, plays, and friends, which keeps me busy as well. When I get the opportunity to do what I want to do, I can usually be found with my nose in a book. It's even better when I'm floating in the pool with my nose in a book. I love my classes at the gym, especially the kickboxing ones. And in the summer, that magical time of the year (if you're not Josh, who is running endless no-A/C calls), my absolute favorite thing to do is kayak or float down the river on a tube.