Top-Rated Heating Repairs Company in Big Rock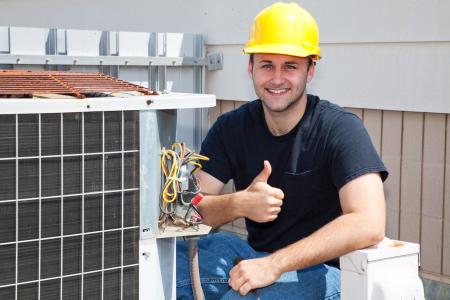 When it gets cold in Big Rock, you expect your heater to keep you cozy. When it doesn't call Big Rock's best heating repair company, CTC Heating and Cooling at 630-361-3681. We promise not to leave you out in the cold.
Big Rock's Heating Repairs Done Right
Shortly after you call us for heating repairs, we'll send a professional heating repair technician to your home or business. Upon arrival, they'll examine your HVAC to determine the best way to get it back in working order. Before making any decision, they'll consult with you to make sure we're all on the same page regarding your wishes and budget needs.
We promise not to push unnecessary repairs and only suggest a new heater installation as a last resort. Once we have things working again, we can help you set up a maintenance schedule to help your heater work more efficiently going forward.
Big Rock's AC Maintenance Specialists
Keeping up with a regular AC maintenance schedule is tough. Most Big Rock residents forget about AC maintenance until there's warm air coming out of their vents as the summer begins to flex its muscles. Sadly, by then, it's often too late for simple maintenance.
The best way to avoid a broken Big Rock HVAC is through a two-part maintenance plan. The first part revolves around what you can do to keep your HVAC running smoothly. Anyone can manage the two parts of maintenance without being a trained professional.
First, be sure to change your air filter(s) each month. This will help keep dust out of your AC unit and allow air to flow easier. Filters are inexpensive, and can even be purchased in multi-packs, so you don't have to make monthly purchases.
Second, prevent mold from growing in your drain line by running hot (not boiling) water through it when you change your air filter. This will help keep your drain line from clogging and keep mold spores out of the air in your home or business.
The second big component of AC maintenance is hiring professional technicians to complete full-service maintenance at least once a year. They'll be able to get inside the working components of your HVAC and clean areas such as your fans, belts, and blowers. With regular examinations, they'll also be able to identify small problems before they get bigger and more expensive.
Call Big Rock's heating repair specialists to service your HVAC today. Call CTC Heating and Cooling at 630-361-3681 for a free estimate.