Heater Installation: Expert Heating System Replacement Team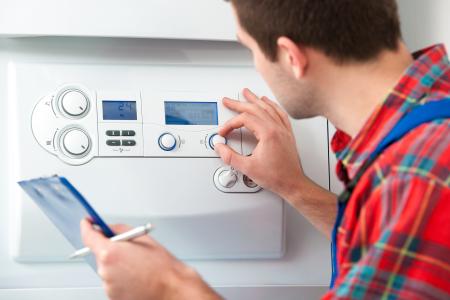 Does your home leave you feeling cold? It's time to get help with heater installation in Yorkville from CTC Heating and Cooling. We can help you and your loved ones stay warm on even the coldest of nights.
Whether your home has an outdated or inefficient heater or you're building a new home, you'll find the experts from CTC Heating and Cooling have your best interest in mind. We know how to walk you through the selection process as well as work through the installation and set-up. We'll be with you each step of the way.
For anyone debating a do-it-yourself approach to heater installation for their home, let's take a look at the benefits of enlisting our help. You'll see why installing a furnace is best left to the professionals.
Professional Furnace Installer
The first step our professional team takes is to help determine what size furnace your home needs. While smaller units are less expensive upfront than larger units, they will have to work much harder to keep your home warm. On the other hand, buying too big of a furnace means that it will lead to heating inconsistencies.
Once we help narrow down what size furnace will lead to even heating across your entire home, we'll work to decide what type of furnace to purchase. There are several options on the market, with pros and cons to each. Here are a few options for keeping the cold at bay:
Oil
Propane
Electric
Natural Gas
After selecting the best furnace for your needs and budget restrictions, we'll work with you to find a date for installation. Our heater installation service will remove your old furnace and carefully put your new furnace in place. With safety as our highest priority, we won't leave until the job is done correctly and without taking any shortcuts.
Complete Installation
Once your furnace is successfully hooked up to your duct system, our professional technicians will test the unit to make sure it is working to its full potential. We want to make sure the job is done right the first time and that you won't need our heating repairs for Yorkville anytime soon. We can also assist you in setting up your new thermostat before we leave.
At CTC Heating and Cooling, we have your best interests in mind, and we pride ourselves on treating our customers like friends. We'll happily answer any questions you have about your new heater on-site or over the phone after we've left. We can also help set up a regular heater maintenance program to help your new heater last for a long time.
Keep you and your loved ones warm with help from CTC Heating and Cooling. Call 630-361-3681 for a free heater installation in Yorkville estimate today.