AC Installation To Update Your Older Cooling Equipment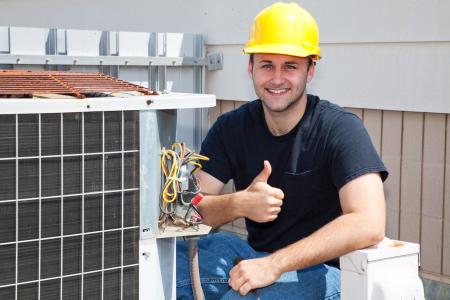 If your current AC system is struggling to operate or making more noise than cool air - CTC Heating and Cooling is here to help. We offer prompt AC installation to Yorkville and the surrounding areas. Let us help keep you cool for years to come.
Not sure if you need to replace your current system? Chances are if your system is more than ten years old, you need to begin the process of replacing or upgrading. With continual upgrades to equipment, you'll be glad you did.
Air Conditioner Replacement
The first step to replacing your air conditioner is to schedule a free estimate by calling 630-361-3681. One of our expert technicians will meet with you at your property and inspect it to determine what size system you'll need. There is a careful balance to strike between selecting something that is neither too big nor too small for your home.
Since it's likely been more than a decade since you've shopped for a new air conditioner (or perhaps you've never shopped for one before), the older unit operates much less efficiently than any that you'll be choosing from. Between wear and tear and advances in technology, your current system will pale in comparison to what we can offer you.
Once we've found the right HVAC system for your home and your budget, we'll order the necessary parts for your air conditioner installation and set a date to put it in your home. We carefully and methodically install it and test it thoroughly before we leave. The last thing we want is a phone call for AC repair because we missed something in the setup process.
Extending Your New Air Conditioner's Lifetime
As part of our air conditioner installation, we will walk you through all of the features of your new unit. From how to spot simple problems that could prevent it from functioning at its best to how to program your new thermostat, we want you to know you're in good hands. We'll even give you some tips on basic maintenance that you can do to cut back on annual costs.
We'll show you how to change your filter(s), sanitize your drain line, and determine if your drain line is clogged. In addition, we can set up an HVAC maintenance agreement that will help care for both AC repair and heating repairs in Yorkville, so you never have to stress about maintenance again.
Ready to make sure your home is ready for summer? Call CTC Heating and Cooling at 630-361-3681 for your free AC installation estimate today.