Best Heating Repairs in Sandwich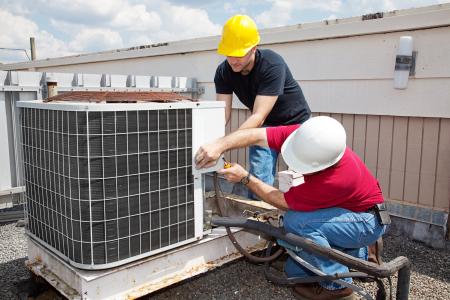 As the temperatures drop outside, you count on them to stay stable inside. When they don't, it's time to call Sandwich's best business for heating repairs - CTC Heating and Cooling. We'll help you stay warm this winter, no matter how cold it gets outside.
Sandwich winters get very cold, and your family relies on your home's heater to keep the safe and comfortable. What do you do when your heater can't seem to do its job? Don't worry, CTC Heating and Cooling is here to help get your furnace back online with expert heating repair.
Sandwich's #1 Choice For Heating Repair
While it might sound romantic to cuddle up with your significant other for warmth - it won't be enjoyable for very long. The fun really disappears when the risk of pipes freezing increases. When your furnace stops working, you need help - fast!
You've used your experience as a homeowner to check the thermostat, the air filter, the circuit breaker, and you even braved the outdoors to check exhaust vents, but your furnace still isn't working. Today's furnaces often need more specialized work to get them up and running.
CTC Heating and Cooling is Sandwich's best bet to call when the temperature drops indoors. Our professional HVAC technicians will assess the situation and diagnose your ailing furnace. Their knowledge of the many makes and models of furnaces means you can trust them to get things working again quickly.
AC Maintenance In Sandwich
If you want your AC to come through for you in the dog days of summer, you need to make sure it can handle whatever mother nature throws at it. Regular AC maintenance is essential. What have you done to make sure your AC is ready for another summer?
Aside from changing your air filters regularly, most Sandwich residents don't have the tools or know-how to protect their AC. Luckily CTC Heating and Cooling has a staff of trained professionals to make sure your AC will work this season and for many more to come. We'll bring our years of experience to your home or business.
Our AC maintenance technicians will examine your Sandwich HVAC inside and out. We'll lubricate the moving parts, evaluate blowers, fans, and belts, and check your thermostat and vents to make sure everything is working as it should.
If your home is too cold or too hot - don't settle for being uncomfortable.Call Sandwich's best option for heating repair, CTC Heating and Cooling. Call 630-361-3681 today.