Indoor Air Quality Specialists For Safe, Clear Air In Your Home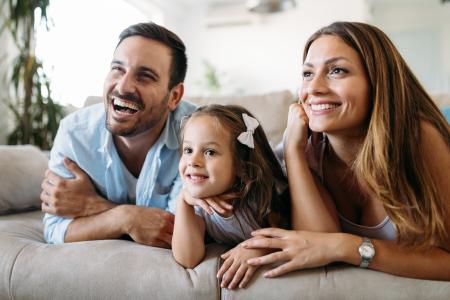 Asthma and allergies affect millions across the country. Protect your family with help from Yorkville's indoor air quality specialists, CTC Heating and Cooling. We can help you breathe easily.
"Oh, it's just allergies" is not something you want to blame a poor quality of life on - especially when you can have some control over it. Ensuring that the air you and your family breathe leads to healthy lungs is one of the most important things you can do. Here are some ways indoor air quality specialists from CTC Heating and Cooling can help improve your family's quality of life.
Afraid improving the air quality of your home will break the bank? Know that there is a wide range of options available, and we will work within your budget to make gradual improvements. You may find that some of the improvements can actually prevent the need for heater repairs for Yorkville residents.
Air Cleaners & More For Healthy Interior Air
Since you rely on your HVAC to circulate air throughout your home for most (if not all) of the year, it's important to make sure your system is operating at its best. Something as simple as regular air conditioning maintenance can help keep air pollutants out of your home. Regularly changing air filters, duct cleaning, and blower cleaning will eliminate stale smells too. Our indoor air quality specialists can help choose from an array of options.
Adding specialized air filtration, air ventilators, and ultraviolet lights can remove unwanted bacteria, mold, viruses, and smells from your home. Humidifiers are available to cut down on annoying static electricity and prolong the life of wood floors and furniture. Small steps can have a large impact on the air your family breathes every day.
Your Family's Air Safety Checklist
Read the most common problems in today's homes below. Does your family need help or protection with the addition of any of these? We're here to help with any or all of the following:
Air Filtration Products - Remove contaminants such as pollen, mold, and pet dander that aggravate allergies.
Humidifiers - Properly control humidity for personal comfort, protect furniture and wood floors, and reduce static electricity that damages electronics.
Fresh Air Ventilators - Remove cooking, pet, and chemical odors by expelling them to the outdoors.
Ultra Violet Lights - Kill airborne microbial growth of mold, bacteria, and viruses throughout your home, ductwork, and cooling coils.
Carbon Monoxide Detectors - To protect your family from this silent killer.
Zoning and Programmable Thermostats - Keep each area of your home at the proper comfort level to meet your lifestyle.
Improve your family's quality of life with help from your friends at CTC Heating and Cooling. Call 630-361-3681 to schedule a visit from Yorkville's indoor air quality specialists today.