CTC Heating and Cooling Is Sheridan's Dependable Heating Repairs Provider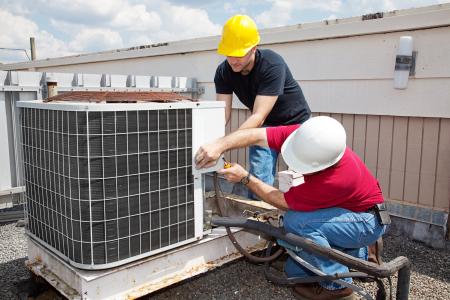 Are you experiencing heating or cooling problems? Call Sheridan's most dependable AC and heating repair team from CTC Heating and Cooling at 630-361-3681. They will get your HVAC running efficiently in no time.
There's no reason to let your home become uncomfortable because you can't get the temperature just right. Whether your teeth are chattering or beads of sweat are forming on your brow while you sit on your sofa, CTC Heating and Cooling has the solution for all of Sheridan.
Sheridan Heating Repair from CTC Heating and Cooling
CTC Heating and Cooling has many years of experience working with a wide variety of furnaces, so no matter what brand or model your home has - we're ready to get to work. Our well-trained technicians will quickly assess what's preventing your heater from working and communicate with you as to what needs to be done to get it back online. Nothing more, nothing less.
We promise not to attempt to oversell our customers in Sheridan with heating repairs that are unnecessary or unlikely to be long-term solutions. We know repair costs can be intimidating and always unexpected. CTC Heating and Cooling will work with you each step of the way to ensure you're aware of what needs to be done to get your home warm again.
AC Maintenance For Sheridan
Summer can sneak up on you. If you want to avoid high energy bills or uncomfortable and sweaty nights this summer, call Sheridan's best AC maintenance team - CTC Heating and Cooling. We can set you and your family up on one of our AC maintenance contracts and take the worry of a broken AC off your mind.
Your HVAC is constantly put to the test to keep your home warm in the winter and cool in the summer. Since it is in demand for months at a time, it is subject to wear and tear. Even if you're good about changing the air filter or clearing the drain line regularly, your HVAC still needs annual AC maintenance in Sheridan.
Our expert technicians will look inside and outside your HVAC and examine it for any potential problems. They will clean blowers and vents, inspect belts, and lubricate any moving parts to make sure your unit is running efficiently.
Call CTC Heating and Cooling at 630-361-3681 to schedule a visit from Sheridan's number one choice for HVAC service today.