CTC Heating and Cooling Is Plano's Prime Heating Repairs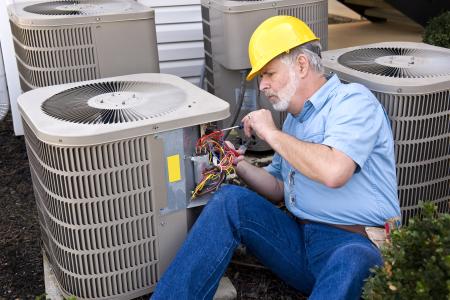 Plano residents have a choice for all of their heating and cooling needs. There's no reason to settle for a home that is too hot or too cold. Get a free estimate for heating repair from CTC Heating and Cooling by calling 630-361-3681.
Climate control is essential for your Plano home or business. Even the most-seasoned DIY homeowner can't keep up with the demands of today's HVAC systems. Don't risk damaging these highly-technical systems by attempting to repair them on your own.
Plano's First Choice For Heating Repair
Your list of winter hobbies might include taking the kids sledding and ice skating, it should not include scraping ice off the windows inside your home. If the temperature outside is the same as inside your home in winter, you need help! Luckily, Plano has a reliable option for heating repair - CTC Heating and Cooling.
When you've checked the usual suspects of heating and furnace problems, you can trust CTC Heating and Cooling to send a technician who can service your furnace in no time. We're highly trained to repair any make or model of furnaces on the market today. We'll be able to not only diagnose the problem but offer solutions to get your home back to the temperature you want in no time.
AC Maintenace Is A Breeze in Plano
When the crowds from the Smallville Superfest descend upon us, the last thing you want is for the AC in your home or business to stop working. Luckily, with some simple AC maintenance, you can avoid costly AC repairs. What is your AC maintenance schedule?
Like most Plano residents, you probably have a regular schedule to swap out the air filter(s) for your AC. Did you know that having a professional HVAC is just as important as changing your air filters monthly? It can be a simple way to extend the lifetime of your AC and can lower your power bill.
A professional HVAC technician from CTC Heating and Cooling will complete a full diagnostic on your blowers, fans, belts, and thermostat to ensure that everything is working correctly. They will lubricate any moving parts and replace belts that are in danger of breaking due to long-term wear and tear. Our technicians can also spot the warning signs of major problems and offer solutions to stop them in their tracks.
Don't delay getting help from the heating and cooling experts of Plano. Call CTC Heating and Cooling at 630-361-3681 today!