Millington Heating Repairs You Can Depend On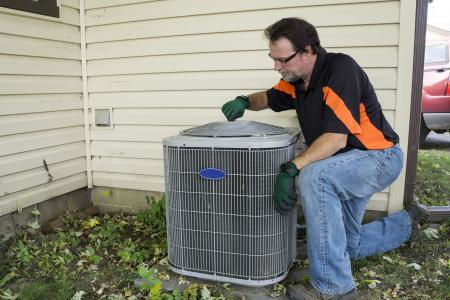 Millington has a friend in the HVAC business - CTC Heating and Cooling. We are here for all heating repair needs in Millington and the surrounding areas. You'll never have to worry about enduring a night in a cold house because of a broken heater again.
CTC Heating and Cooling isn't like the other HVAC service companies you've worked with before. We hire technicians, not salespeople, to come to your home or business. Their purpose is to solve your heating repair problems and cooling concerns in Millington, not try to sell you unnecessary products or services.
Reliable Heating Repairs for Millington
Heat is a crucial element to comfort in a Millington building. The brutal winters make going without heat unbearable. When you get stuck in the cold, not only is your comfort sacrificed, but you are also at risk of illness. If your heating equipment malfunctions, call the heating repair specialists at CTC Heating and Cooling. We have extensive experience dealing with heating systems of all types. At CTC Heating and Cooling, we believe no one should get stuck without heat, so when your heat is interrupted, don't suffer any longer than you have to.
Heating systems are complex machines. They have many components, such as igniters, heat chambers, fans, and more. Any of these components can experience a fault. If this happens, you may lose heat. At CTC Heating and Cooling, your comfort and safety are a top priority, so we make ourselves available to Millington 24 hours a day, 7 days a week. That means, no matter what time of day or night it is, if you experience a heating system malfunction, you can call on us. You will receive the same prompt and friendly service regardless of the hour. We'll get your heat running again fast, so you can get back to cozy warmth. So call on CTC Heating and Cooling for all of your heating repair needs.
Air Conditioning Service Millington Can Count On
If you find yourself without a working AC, we are the experts to call on. At CTC Heating and Cooling, we make it a point to always travel with a fully stocked van. That way, most repairs can be done on the spot and on the first visit. This minimizes inconvenience to you and gets you back to enjoying cool, air-conditioned life as usual. We boast the fastest response times in the area as well, so you can always count on CTC Heating and Cooling's AC repair and installation to get your cooling equipment working again quickly. Don't allow your family to suffer through sticky, sweaty, restless discomfort. Call on CTC Heating and Cooling when you need air conditioning repair.
Millington's Premier Indoor Air Quality Experts
Indoor air quality is an important factor in health and comfort. As indoor air quality diminishes, you may experience allergy problems, exacerbation of respiratory conditions, clogged sinuses, trouble sleeping, trouble breathing freely, and a host of other issues. What causes your indoor air quality to diminish is dust, pet dander, bacteria, and other contaminants that find their way into the home and get circulated through your HVAC system.
CTC Heating and Cooling provides solutions to your indoor air quality concerns. We offer air purifying equipment, UV light sterilizers, humidifiers and dehumidifiers, and duct cleaning. These are all effective methods of removing contaminants from your breathing air and ensuring your home environment is healthy. From installing whole-home indoor air quality systems to providing Millington homeowners with portable units, CTC Heating and Cooling drastically improve your air quality.
If you are looking for a heating and cooling expert in Millington, then please call 630-361-3681 or complete our online request form.