Heater Repair To Ensure Your Furnace Or Heating System Runs Smoothly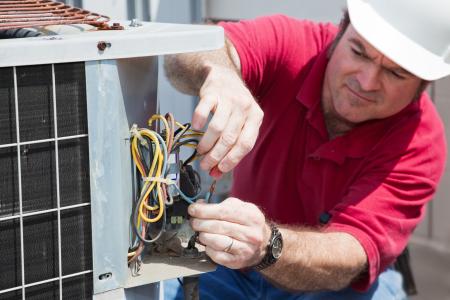 Is the temperature of your house dropping with the outdoor temperature? Better call 630-361-3681 for heater repair in Yorkville from CTC Heating and Cooling. It's the quickest and best way to make your home warm and cozy again.
No matter how hard you try to keep things in working order, sometimes things just break. Often times machinery breaks down just when you need it most. Even if your heater suddenly gives out on the coldest day of the year, CTC Heating and Cooling will be there to keep your family safe and warm with heater repair in Yorkville.
Fixing Common Heating Problems
Feeling chilly in your own home? Here are some of the more common heating problems that we at CTC Heating and Cooling can remedy and get your back to feeling warm and toasty. If you can help narrow down the source of the problem, our heater repair team can move quickly to solve it.
Short cycling - This is what we call it when your heater turns on and then turns off again quickly after starting. Not surprisingly, your home won't be equally heated. We'll examine your thermostat, air filter, and heating unit to make sure it functions properly again.
Partial home heating - The causes for this can come from a range of reasons, including clogged air filters, malfunctioning thermostats, or faulty ducts.
Cold air blowing - If you've already checked the temperature on the thermostat and you're still greeted with cold air, we can examine your system for other potential causes. Aside from dirty filters and leaky ducts, your system may also have a malfunctioning pilot light/ignitor. Another option is that your unit is not being properly fueled.
Mold - Believe it or not, your heater can grow mold. Lingering moisture can grow bacteria and mold over time unless you take advantage of regular heater maintenance.
Heater won't stop blowing hot air - Not all heater problems are related to being cold. If your home feels like an oven because the heater stays on too long it can be a real problem. Once you've confirmed the thermostat is set on "Auto" and the problem persists, it's time to call for professional help.
Prevent The Need for Heater Repair
No one likes costly repairs. If you want to decrease the risk of paying for heater repair, be sure to keep up with simple heater maintenance throughout the year. Changing your filters regularly and monitoring your heating unit's functionality before it's too late will save you dollars and headaches.
Call CTC Heating and Cooling at 630-361-3681 for a free estimate on our Yorkville heater repair service today.