Superior Heating Repairs Company in Bristol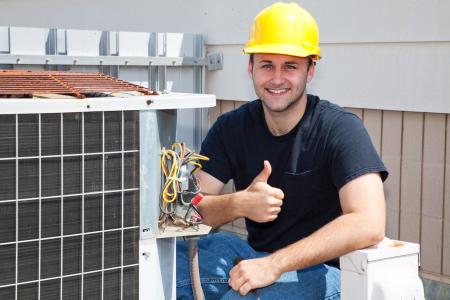 Who do you call when the temperature drops both outside and inside your home? For professional and friendly heating repair in Briston, call CTC Heating and Cooling at 630-361-3681. We'll make your home warm and welcoming again in no time.
Whether your Bristol home is in need of a major HVAC overhaul or minor heating repair, we are ready to help. Our professional technicians are not like the other HVAC repairmen you've worked with before. We focus on heating repair, not upselling you on products or services you don't need or want. We guarantee it.
Bristol's Best Choice In Heating Repairs
Although it can be frustrating, nothing works forever. Whether you own a new(ish) heater or an old and reliable model - eventually, it will stop working the way it should. When all that comes out of your vents is cold air in the chilly winter months, remember you have an ally at CTC Heating and Cooling.
We proudly serve our friends in Bristol for all of their heating repair needs - even when temperatures dip below freezing. No one wants to bundle up like they're going skiing when they're sitting on their couch. CTC Heating and Cooling can get your heater back in working order in no time.
CTC Heating and Cooling can service any brand or model and without breaking the bank. We'll give you an honest estimate - never trying to upsell our services. We also won't lead you on a wild goose chase of repairs that will end only when you purchase a new heater. You'll get the best option not just for today but for the years to come.
AC Maintenance Done With Care in Bristol
Bristol summers can really heat up. Don't get caught in a stew in your home during the dog days of summer. Keep your home cool with routine AC Maintenance from CTC Heating and Cooling.
Our professional technicians will go deep into your Bristol AC unit. They'll inspect belts (if you have them), clean blowers and fans, and lubricate any moving parts to keep them moving easily all summer long. With our in-depth approach, we can spot little problems and prevent them from becoming bigger ones when you least expect them.
CTC Heating and Cooling believes in helping educate our customers on ways to extend the lifetime of the HVAC and will provide simple steps that are easy to follow. We'll walk you through basic air filter replacement and tips to troubleshoot common HVAC problems for Bristol homes.
Keep your HVAC running smoothly year-round. Call CTC Heating and Cooling at 630-361-3681 for the best heating repair and AC Maintenance in Bristol today.