Heating Contractor For Expert Repair & Replacement Services
Stress and indecision can be a crippling combination, especially when faced with trouble from your heater. Never stress again about your heater with the help of heating contractors from Yorkville's CTC Heating and Cooling. We're here to make sure you don't waste a moment of your busy life with worry about if your home will be warm this winter.
Many HVAC companies train their employees to find ways to increase their revenue by upselling their customers through scare tactics, we at CTC Heating and Cooling take an honest approach with our customers. We know that developing a relationship based on trust will not only be more profitable for both parties - it's just the right thing to do! Let's look at how hiring a heating contractor in Yorkville from CTC Heating and Cooling is the right move for you.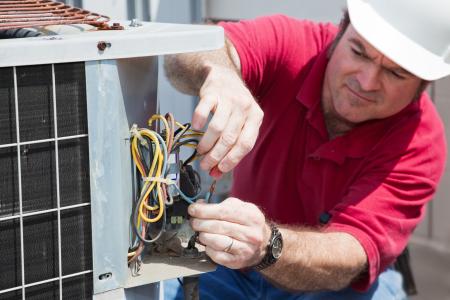 Heater Repair
When the temperatures begin to drop in the fall and then plummet in the winter, you rely on your heater to keep you and your family safe and comfortable. Unfortunately, even the best-maintained systems sometimes fail. When they do, you need a company you can rely on to get things back in working order and not worry they're taking advantage of you. Heater repairs in Yorkville from CTC Heating and Cooling's heating contractors will never over-sell you solutions.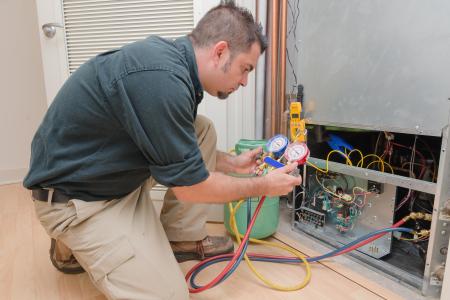 Heater Maintenance
Want to decrease the need for expensive heater repairs or worse...heater replacement? Take advantage of CTC Heating and Cooling's heater maintenance service. More than just replacing filters, find out how we can help your systems run better than you imagined.
Our professional and friendly heating contractors will examine your heating system inside and out. From your pilot light or ignitor to the blowers to the ducts to the vents to the thermostat - we'll inspect every working part of your heater. Once we've completed our inspection, we'll put our knowledge to the test to maximize your system's efficiency.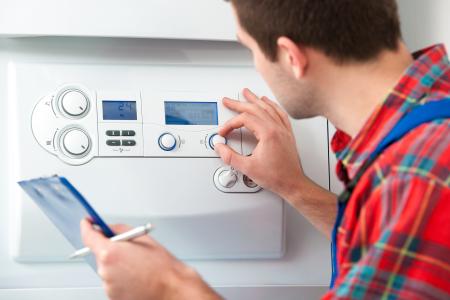 Heater Installation
If your heater breathed its final hot breath, there's no need to fear. A trusted team member from CTC Heating and Cooling will come to your home for a free estimate to replace your home's heater. We'll work directly with you to determine what size unit will best suit your needs and budget. Avoid costly monthly energy bills from units that are too small or throwing away money on a system that's too big for your needs.
Our heating contractors will not only help you select the unit that's best for you, but they'll be back to install your new system before your home turns into an igloo. We promise to treat you like a friend, not an account number.
Schedule a visit from one of the reliable and trustworthy heating contractors from CTC Heating and Cooling today. Just call 630-361-3681 for your free estimate for all of your heating needs.