Skilled Heating Repairs Team in Somonauk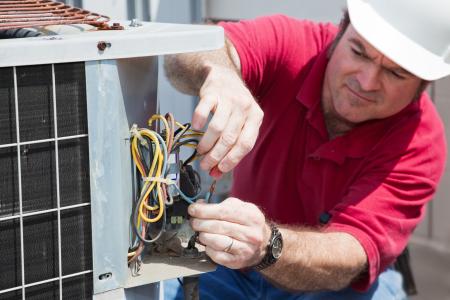 Having heating or cooling problems in your home or business? For the most reliable and professional heating repair service in Somonauk, call the pros at CTC Heating and Cooling at 630-361-3681.
We offer a wide range of services to the homes and businesses of Somonauk. Although we're known for heating repair, we can also assist you with all of your AC needs.
Somonauk's Best Company For Heating Repair
When the heat goes out in your home, it's never convenient. We don't decide to make our furnace get to work on days when we don't need it. The times when you need warm air circulating through your home and all you get is a cool breeze, you need help - and fast!
If you've double-checked:
The thermostat to make sure it's set to "heat" and not "cold"
The furnace is getting power
The air filters aren't layered with dust and debris
All of your vents are free and clear to put out air
...and your teeth are still chattering. You need professional help to get your heater up and running again. Our heating repair technicians can help any home in Somonauk in just a short time.
CTC Heating and Cooling is just a phone call away. We will quickly get to work troubleshooting your ailing furnace. Then, we'll communicate with you about your options on how to get some warmth back in your home ASAP.
AC Maintenance in Somonauk
Summer can sneak up on you...and your AC. Will your AC be ready for another summer of hard work? The best way to make sure you'll keep your cool this summer is with regular AC maintenance.
Like most responsible Somonauk homeowners, you keep up with monthly air filter changes. While that is very important to your AC's efficiency, it needs a little more help to keep running well. To give your AC a fighting chance for not only this summer but many more to come - you need professional annual maintenance.
When you enlist the help of CTC Heating and Cooling for AC maintenance in Somonauk, you get a trained technician who can do a deep dive on your AC unit. They'll examine belts, blowers, and fan blades to make sure they're ready for another season of work. If any part needs to be replaced, they can do so before it gives out at an inopportune time in the future.
Somonauk can rely on the experts in heating repair from CTC Heating and Cooling. Call 630-361-3681 for a free estimate today.