Sandwich IL AC Installation | Trusted Cooling System Replacements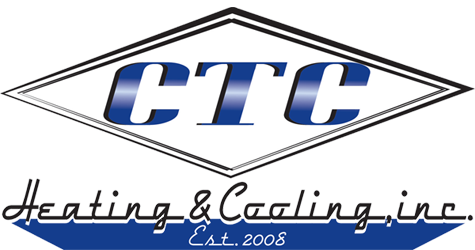 The summer heat can be intolerable without a proper cooling system in place. When you depend on your trusty AC to battle the hot and steamy weather, it must work as efficiently as possible so that you are never left feeling uncomfortable. When your air conditioner is working efficiently, you can enjoy cool comfort all day. But what happens when it doesn't? If the system isn't properly maintained or tuned up for a season change, there could be serious problems.
It's always hard to say goodbye when an old system no longer works, but some undeniable signals are telling you it's time. If your AC is not working correctly, there will be many headaches on the way towards solving this problem. So how do you know if your AC system needs to be replaced? It's not always effortless deciding whether or not it's time for an upgrade, but there are some clear signs.
Let us help.
Here are six telltale indications that your cooling system should be replaced:
1. Your unit is more than ten years old.
2. Repairs are required on a regular basis.
3. You notice hot and chilly areas throughout your house.
4. You're seeing higher-than-usual energy expenditures.
5. Your cooling system still employs R22 refrigerant (which is being phased out).
Air Conditioner Installs and Replacements You Can Trust
If you've already responded yes to two or three signs on this list, then it is safe to say that replacing your old air conditioning system will probably be best. Fortunately, installing a new AC unit isn't always hassle-free when dealing with construction projects and other unexpected surprises along the way, but luckily we can help.
Our reliable technicians will install it for you and also perform any necessary maintenance work once installation has been completed. Hence, nothing goes wrong in the future - all at an affordable price with no hassle whatsoever.
Wondering if now is a great time to invest in new equipment? You're not alone. We know that making decisions can be hard, but here are some rewards that will come with having a new one in place:
1. You might save money. A more efficient system won't have to work as hard, so your power bills will be lower.
2. You'll have a lot of peace and quiet. Today's highly efficient cooling systems are considerably quieter than previous ones.
3. You'll be in total bliss, with improved ventilation, quieter settings, and cooler air. You'll slumber like a baby.
If you're looking to invest in an energy-efficient cooling system for your home, our experts can help make sure that it fits just right. Forget about models designed more specifically toward larger or smaller homes; they won't do justice and may end up costing money. Our team of pros helps guide and direct every step in choosing a unit perfect for any space. This means less hassle on installation day and better efficiency during operation, too, not something everyone thinks about when making their purchase decisions.
Need Your Air Conditioning Installed or Replaced? Call Our Team!
We don't just stop at fixing problems; we make sure your home is running smoothly and efficiently. With AC installation, maintenance, or emergency services, our team will have you feeling cool again in no time. Give our proficient experts a call today, and we can have you feeling like royalty again in no time!