HVAC Repair Millington IL | Local Maintenance Service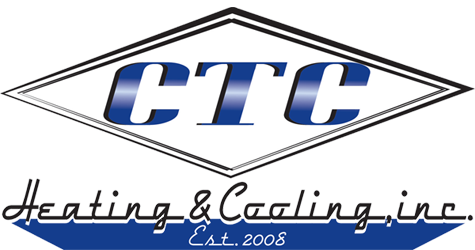 You can't underestimate the value of a comfortable work environment for employees and customers. If the temperature isn't adequate, people will not want to visit or shop at your business because it is too uncomfortable; this includes both visitors and those working inside of stores themselves. Without adequate heating or cooling, retailers will also lose money on labor costs as the staff is forced to stay home from work due to illness caused by poor IAQ conditions at the office. This also leads to productivity dropping rapidly, leading businesses into financial ruin if not dealt with immediately.
Let our commercial HVAC contractors take care of you. We've been providing exceptional services for years, and we know how important it is to work quickly so your business can get back on track. Our contractors are industry pros with an unmatched knowledge of all makes and models. They'll take care of everything from start to finish so that when it comes time for repairs or service in the future, there is no need to worry about anything.
Your Trusted Commercial HVAC Installers Near You
Installing a new HVAC system is an investment that pays for itself in less time than you think. You can expect your home or business to last longer, suffer rarer breakdowns and use energy more efficiently once it's been updated with the latest technology innovations from our company.
While some businesses may be too busy to take care of their heating and cooling systems, we're dedicated to providing top-notch service that will keep your unit running efficiently. When you come into contact with our team for maintenance checks or repairs, it's like having an expert at hand who knows exactly what they're doing. We offer top-notch heating and cooling maintenance and strive towards customer satisfaction by paying close attention during each step in order to ensure nothing goes wrong before it becomes too late.
You can't have a great day without functional, working HVAC systems. Our expert team is available 24 hours per day and 7 days a week so that you don't need to worry about your system going down during the hottest month of summer or cold winter weather. We are always here to help, so give us a call today.
Need Your Commercial HVAC System Fixed or Installed? Call Today!
We're a company that specializes in HVAC repairs. We have technicians with extensive training who can repair furnaces, boilers, and more. We also provide innovative solutions with our fully stocked trucks equipped with state-of-the-art equipment so your business can stay comfortable year-round no matter what kind of problem arises.
Let our team of experts handle your HVAC needs. We offer a wide range of services, and we'll always be upfront about what you should do next so that there are no surprises at the end. We have an upfront and honest approach to managing expectations as well as honoring all warranties given; our quality service will keep up with any needs that come along in this ever-changing industry.