Furnace Repair Sandwich IL | Top Maintenance Experts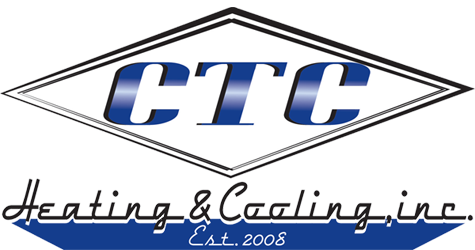 Have you been noticing that your heating system is not giving off the warm vibe lately? It could be because of those chilly evenings and mornings we've had this winter. No need to worry, though, as there are some quick fixes for when things go wrong with our furnaces. We know that when your heating unit gives you the cold shoulder, it can be frustrating. But you don't have to worry about that with our team of experts.
Our technicians deliver swift service with reliable repairs that quickly get systems back up and running. So all homeowners need to do is call us when they notice something's not quite right with their particular device. Our team of professional technicians will arrive at the location we serve, quickly diagnosing any problems with furnaces before beginning work on them to make sure that customers are not left without heat during the winter months.
Heater Installation and Maintenance Services Near You
You depend on your heating system to keep you warm in the winter, but there is nothing more frustrating than having no heat when it breaks down. From new furnaces or old cooling units, no matter how well they've worked before, you need them fixed as soon as possible whenever it breaks down to avoid any future discomfort.
We take great pride in the fabulous service we provide. Our technicians are not only highly skilled but also highly dependable, so you can have faith when it comes time for repairs or replacements if something goes wrong with your HVAC system. We're the team to call when you need quick, reliable heating services. We have your back with our experienced technicians, and fast repairs carried out by certified engineers at competitive prices.
Need Your Furnace Installed or Fixed? Call Our Nearby Experts!
To ensure that your system operates at its peak performance, it's essential to address any issues as soon they arise. Delaying repairs will only make matters unsatisfactory and could lead to much larger problems down the line if left unattended for too long.
To avoid the hassles of an HVAC repair, make sure to keep an eye on your system for any warning signs that could indicate repairs are necessary. These include:
1. Your energy costs shot up dramatically.
2. Some rooms in your home are too warm, while others are too chilly.
3. The sound of your furnace is extremely loud.
4. The temperature in your house isn't staying at the desired level.
5. It appears that your system is bringing in cool air.
6. There is a lot of dry air and dust coming from your home.
You can count on us to provide you with the service that your home needs! We have a seasoned team of specialists who know how important it is for everything in one place to work correctly. Our expert heating repair services will get rid of any problems as soon as they arise, restoring peace of mind and comfort fast enough, so there's no need to worry about anything else while this happens. Give us a call today!